It's Like Netflix for Games
(2010 – 2012)
Impact
Key player in spearheading entry into the mobile market
Led and managed the UX/UI/Creative for the company
Exent is a games on demand service that provides unlimited games and playtime for a flat monthly subscription. Think "Netflix for games". Exent has thousands of PC games as well as contests and a vibrant community. When I was at Exent it was a white label service and we partnered with some of the biggest telcos in the US such as Verizon.
gametanium
Initially, the Exent service was only available on PCs.
With the rapid growth and focus on mobile games, the signs were clear that if we wanted to succeed we needed to branch out to mobile. Thus, Gametanium was created.
This offering would be a similar white labeled games on demand service focused on the android platform. My challenge was to design the UI for the mobile version of our product.
View Screens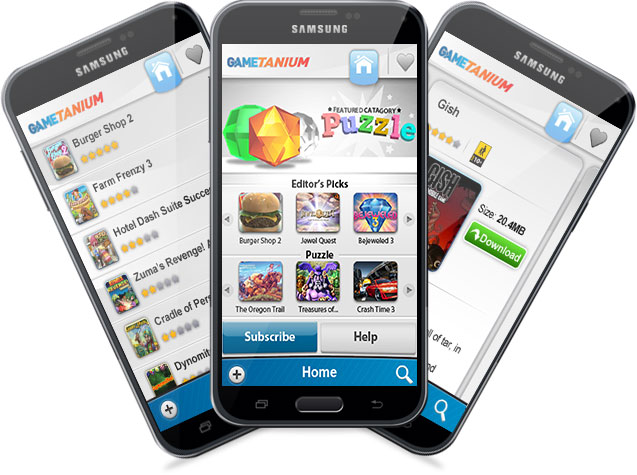 THE PLATFORM

View Screens
Our main platform was a combination of the games service as well as an avatar and apartment that the user could decorate with items that they earned from playing games. We had leaderboards and challenges to keep the users engaged and happy. The owner loved the concept of the rotating wheel interface and it was a fun challenge to design with this in mind.
gone fishing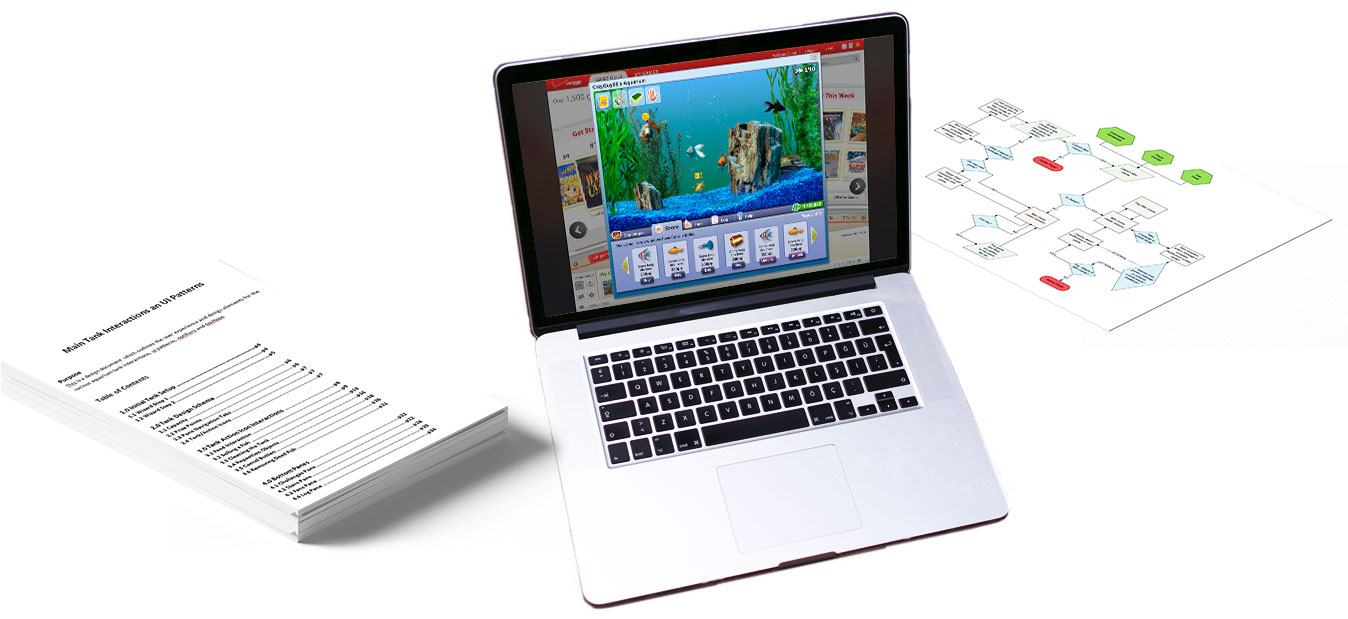 View Screens
Download Files (ZIP)
Eventually we decided to add more unique interactive experiences to our platform. The execs wanted a time sink that would keep the user coming back daily, even if they didn't initially come back to play one of the games. This would increase user engagement as well as increase the length of the user's lifetime with our product.
I came up with an interactive aquarium. This would include virtual pets that you would feed and play with. Just like a Tamagotchi, if you didn't feed your pet frequently enough, it would die. In addition to feeding, you could earn points to get more exotic types of fish, clean the tanks and decorate it with fun items.